7 Tips to Running a Profitable Business
Have you got your own business? At what point will you start paying yourself a wage? How do you know how much to pay yourself, and will it jeopardise your company's profitability?
These are the types of decisions that shouldn't be made on a whim. Because they, along with many other decisions, need to be made at the beginning of your start-up. Setting your business up correctly right from the start can save you a lot of angst later down the road.
Here are our seven tips to making sure that you place your business in the best possible situation so that you can pay yourself a reasonable wage and ultimately, run a profitable business.
Tip 1: Develop a Business Plan
A well-thought-out business plan should outline the timeframe to a profitable business and when and how much you can pay yourself. You will need to decide whether paying yourself a reduced wage while investing more of the profits into the business is better than a higher wage and reduced investment in your business.
The first option can lower your personal financial stress, while the second option can help you build a more sustainable and profitable business over the long term.
Tip 2: Decide on the Best Business Structure
Secondly, you'll need to decide between four business structures:
Sole trader,
Partnership,
PTY LTD or
A PTY that acts as a trustee for a trust.
It's best to obtain financial and tax advice before making your final decision as your tax, accounting and regulatory requirements differ depending on the structure you select.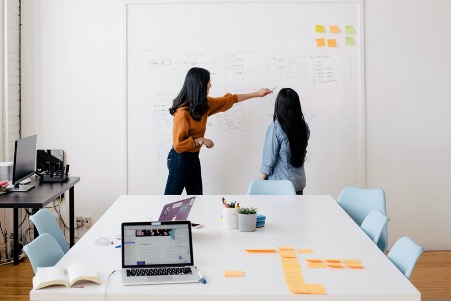 Tip 3: Protect your Assets
Whichever business structure you choose, one of your first priorities needs to be protecting your assets. This includes your business assets and those you acquire over time, and your personal assets. Without the correct structure and insurances, you can jeopardise all of your assets, including your home.
If you're unsure what type of insurance you need to protect your business and personal assets, the team at Insurance Advisernet is here to help.
Tip 4: Decide How You Will Pay Yourself
Will you pay yourself a salary? Draw money from the business on an ad hoc basis? Or pay yourself via loans from the business? It's not always an easy question to answer, so obtaining financial and taxation advice is critical in the early stages of developing your business.
Tip 5: Consider Superannuation
As a business owner, you no longer have an obligation to pay your own superannuation. When starting your business, you may decide to ignore your superannuation until you have a profitable business. Always remember, however, that your superannuation is essential. So, speak to a super expert before making your final decision.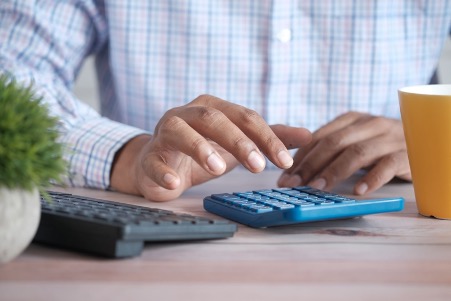 Tip 6: Taxes & Deductions
Whatever type of business structure you select, you will have to pay taxes and record all of your expenses and deductions. These become more complicated as the structure of your business becomes more complicated, which is why the structure is so important.
If you aren't sure about your tax structure and what deductions you should be making, speak to your accountant to find out more information.
Tip 7: Insurance Cover
It would be devastating if you put all of your time and effort into building a profitable business only to face significant financial losses because you didn't have the right insurance in place. So, before you underline your business insurance plan, make sure you have spoken to an insurance adviser who can discuss your business risks and how to mitigate them with insurance cover.
To Sum it Up
Here at Insurance Advisernet, we offer a range of different business insurance covers, such as Business Insurance Pack, Business Interruption Insurance, Professional Indemnity Insurance and more. Visit our website to see what we offer or contact us for more information.
General Advice Warning: This advice is general and does not take into account your objectives, financial situation or needs. You should consider whether the advice is appropriate for you and your personal circumstances. Before you make any decision about whether to acquire a certain product, you should obtain and read the relevant product disclosure statement.
Insurance Advisernet ABN : 15 003 886 687, AFSL : 240549
Advisr does not provide advice and does not hold a financial service license (AFSL). All information above has been provided by Insurance Advisernet.
Like what you're reading? Subscribe to our top stories.
Follow us on LinkedIn, Facebook, and Twitter.