Search for insurance help
Optus Won't Be The Last: Why Data Security is of the Utmost Importance for Your Business in Australia
A recent study by IBM found that the average cost of a data breach in Australia is now 4.1 million dollars, up from 4 million dollars in 2021. In fact, if you're an Australian business reading this article, do you know that there is a 30 percent chance you will suffer a data breach?

These statistics might make you uncomfortable but the reality of today's digital age is that it is becoming increasingly important to be aware of these numbers for business security. Look at what happened recently with Optus – the second-largest wireless carrier in Australia. ​​After the telco suffered a disastrous data breach, in which millions of consumers' private information was compromised, hackers are demanding a ransom worth US$1 million (A$1.5 million) in cryptocurrency while threatening to leak sensitive data about millions of Australians. The hack will cost the company millions of dollars, plus its credit in the market will definitely take a hit.


In light of the increasing cases of data breaches and their fatal impact on businesses in Australia, I will be focusing on the importance of data security and how to go about it in this article.


Why every business in Australia should focus on protecting data
A 235 percent surge in ransomware incidents and increasing Cyber Insurance costs
Did you know that there has been a whopping
235 percent increase
in global ransomware incidents between 2019 and 2021? Due to this exponential rise in the frequency and severity of ransomware incidents, the Cyber Insurance market has been faced with many challenges these past years, resulting in the average annualised cyber rate surging throughout the last quarter of 2021 and first quarter of 2022 at a staggering 120% year on year. In these circumstances, for all companies in Australia – big or small, protecting data and focusing on cyber security becomes even more important.
Data loss directly translates to a loss in business
There have been multiple cases across the world, where companies have actually shut down after the implications of a data breach. One such company was Code Spaces – a source code hosting service that offered project management tools, which had to
shut down
in the wake of a devastating hack that wiped away a vast amount of data, machine configurations, backups and offsite backups. Furthermore, a study found that
60 percent of small companies
go out of business within six months of falling victim to a data breach or cyber attack.
Data breaches are more than just an inconvenience to businesses in Australia. These losses don't only impact the trust of a company in the eyes of existing customers but also impact overall credibility- affecting future acquisitions, partnerships and more. So, if you are running a business in Australia, you cannot afford to ignore data security.


Hackers are going after EVERYTHING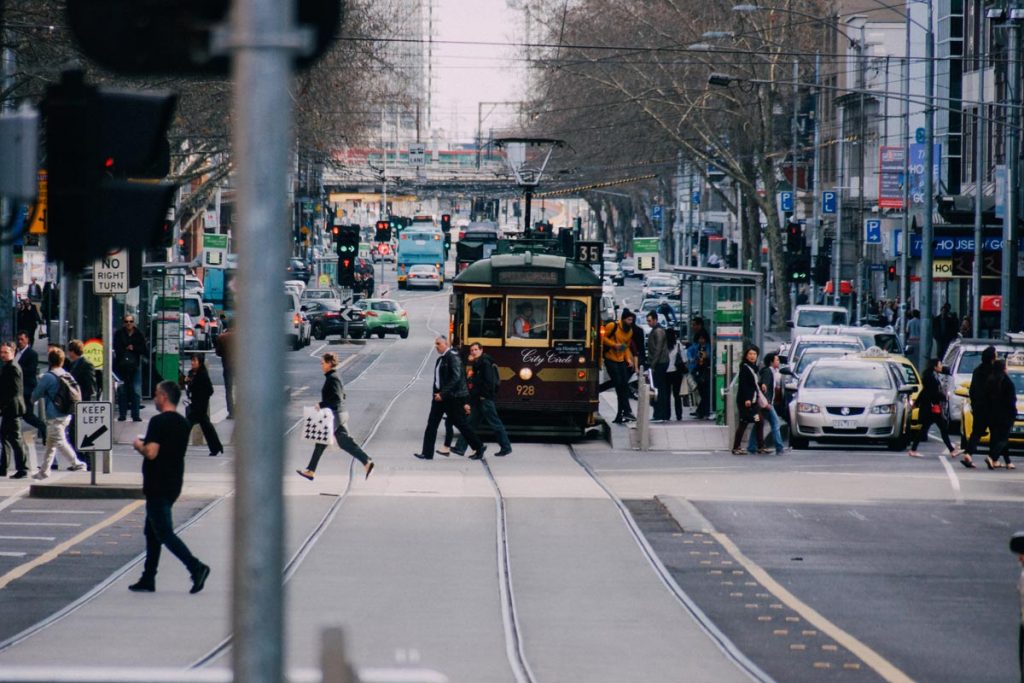 In the 4.0 era, as technology takes over all aspects of business and life, unfortunately, cybercriminals are also becoming more advanced. They are going after everything – from money to business and credibility to any type of standing a company has in the market.


The world knows about the infamous data breach at the Australian National University when the university fell victim to a highly sophisticated large-scale cyber attack that shook even the most experienced Australian security experts. The attackers accessed sensitive information dating as far back as 19 years, including details like names, addresses, tax file numbers, payroll information, bank account details, academic records and more.

The criminals deployed four spear-phishing campaigns to harvest network access credentials from staff. Each successful attack helped them gain deeper access into the system till they were able to breach the University's Enterprise Systems Domain (ESD). The university only learned about this attack in 2019.

If big organisations like ANU and Optus aren't safe from hackers, how will small businesses, startups and SMEs in Australia survive? The only way out is by relying on robust data management and security solutions, such as DataBench – a platform that helps businesses in Australia understand more about their personal data holdings as well as covers International privacy legislation.


"Our data automation platform helps businesses in Australia and New Zealand to operate in compliance with their respective Privacy and Personal Data Right landscape ensuring maximum data security. Plus, it can be tedious and risky for businesses today to deal with various Privacy Policies and Consumer Data Rights compliances, and the frequent changes in policies don't help. This is where DataBench is ideally suited to help companies meet Privacy and CDR compliance requirements without the manual tasks," shared Paul Muller, the CEO DataBench.


Always have a fail-safe
In July this year, Australia's Deakin University announced that it was the target of a cyberattack that compromised the personal information of around 46,980 students. Over 10,000 students received scam text messages shortly after the data breach occurred. Two years ago, 47 Service NSW staff email accounts were hacked leading to 5 million documents being accessed, 10 percent of which contained sensitive data impacting 104,000 people.


The harsh truth is that despite taking all measures to protect data and ensure maximum security, as a business in Australia you might find yourself in the middle of a data breach situation. While solutions like DataBench help ensure maximum security and compliance, for maximum coverage,
Cyber Insurance
becomes crucial.
I wrote an article explaining what Cyber Insurance is and how it can protect your big or small business in Australia. As an award-winning
business insurance broker
, we are here to help fulfil your unique Cyber Insurance needs. As an AFSL licensed insurance broker, we are regularly audited ensuring an exceptional level of service and integrity.
General Advice Warning: This advice is general and does not take into account your objectives, financial situation or needs. You should consider whether the advice is appropriate for you and your personal circumstances. Before you make any decision about whether to acquire a certain product, you should obtain and read the relevant product disclosure statement.

All information above has been provided by the author.
Tony Venning, Crucial Insurance and Risk Advisors, ABN 93 166 630 511, AFSL 451450
This article originally appeared on Crucial Insights and has been published here with permission.
Related articles
14 Aug
12 Jul
27 Jun