Level1, 9 Nicklin Way, Minyama QLD 4575
7 Things you should know about Tony Venning
Founder and Managing Director of Crucial Insurance and Risk Advisors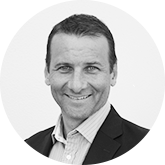 ---
---
Specialist services
Public and Products Liability
Agricultural Manufacturing
See All
---
Tony, has helped our company considerably through the sometimes long and detailed intricacies of insurance claims. Tony is extremely knowledgeable, professional and takes time to personalise insurance providing peace of mind. The fact that he cares, i have found is a rare commodity in this field.
Highly recommended!
Thank you Molly. I'm always here to help.
Tony is a true professional committed to fully understanding and meeting his client's needs. My needs were very specific, and he and his team went out of their way to place all options in front of me to ensure I chose the solution best suited to me. His passion, superior professional knowledge and experience are the best I have encountered in 30+ years. Thank you Tony, and I look forward to many more years being guided by your advice.
Hi John, I really appreciate the compliments. I'm glad to have helped you - I look forward to working with you well into the future.
Adrian Ramsay
7 hours ago
Tony and Team are fantastic to work with, Tony's ability to assess you and/or your business, understanding your risk profile from a insurance insiders point of view is invaluable, spotting risk and ways to protect yourself that you may never have thought of r been exposed to previously.
Tony's experience, creative mind and dedication to looking after clients needs is above and beyond "standard" service, he "has your back" and the knowledge to protect it.
Hi Adrian, I really appreciate your feedback. We work hard at we do because we believe when it comes to insurance, businesses deserve better. I look forward to working with you well into the future!
Tony took the time to understand my company and then tailored the insurance package to suit. The expertise and knowledge that Tony and his team provide, make Crucial insurance a stand out above the rest and a pleasure to do business with
Hi Andrew, I really appreciate the compliments! When it comes to insurance, we're here to bring as much value as we can.
Tony is a stand out professional who has always had a genuine interest and strong work ethic ensuring we get the best possible insurance solution every time. His innovative approach and critical thinking ability makes him a stand out compared to other brokers. I truly value the relationship, Tony and the Crucial team have become like family over the years.
Hi Darren, Thank you so much for the compliments. Insurance is a passion of mine, and I'm glad to be of service to those who need it.
Rebecca Ramsay
8 hours ago
Tony is an absolute professional with a genuine commitment to understanding the unique needs of his clients. His experience, knowledge and expertise provide the security to know we are doing the best by our business and ourselves. Thank you Tony & Crucial Insurance
Hi Rebecca, it's an absolute pleasure working with you. Thank you for the kind words!
There's no other person I would depend on more for insurance advice than Tony. He's a master of his craft and also a great human being who clearly has his clients' best interests at heart. Well done, Tony!
Thank you very much, Brad!
Tony and I have worked together on various projects. He is an incredibly hard-working individual who is punctual, proactive and highly considerate of his clients. He is clearly passionate about insurance and is adept about the ins and outs of the industry. Pleasure working with you, Tony!
It's been great working with you, Tim!
It's always a pleasure working with you, Tony! It's clear that when it comes to insurance, you really care about your clients and that you go above and beyond for them. I highly recommend!
Thanks Tara. Much appreciated.
Tony is great to work with and highly responsive. I highly recommend his services.
Thanks for the kind words, Troy!