The Supplier or Manufacturer – Who is Liable, and What Type of Insurance Should you Obtain?
Whether you sell products directly to consumers or manufacture them, you may be wondering: who will be liable should the end consumers' rights be breached? Would it be the responsibility of the supplier/retailer, or manufacturer? And how will this work from an insurance perspective?
For example, let's say you are an online hiking equipment retailer, and one of your customers is injured using the climbing gear they purchased from your store. Who is liable for the claim - you, the supplier of the climbing gear, or your manufacturer based overseas?
And what insurance should you invest in to provide protection against such claims, given the complexity of this matter?
Before we answer this question, we need to understand what guarantees consumers have when it comes to purchasing goods and services in Australia.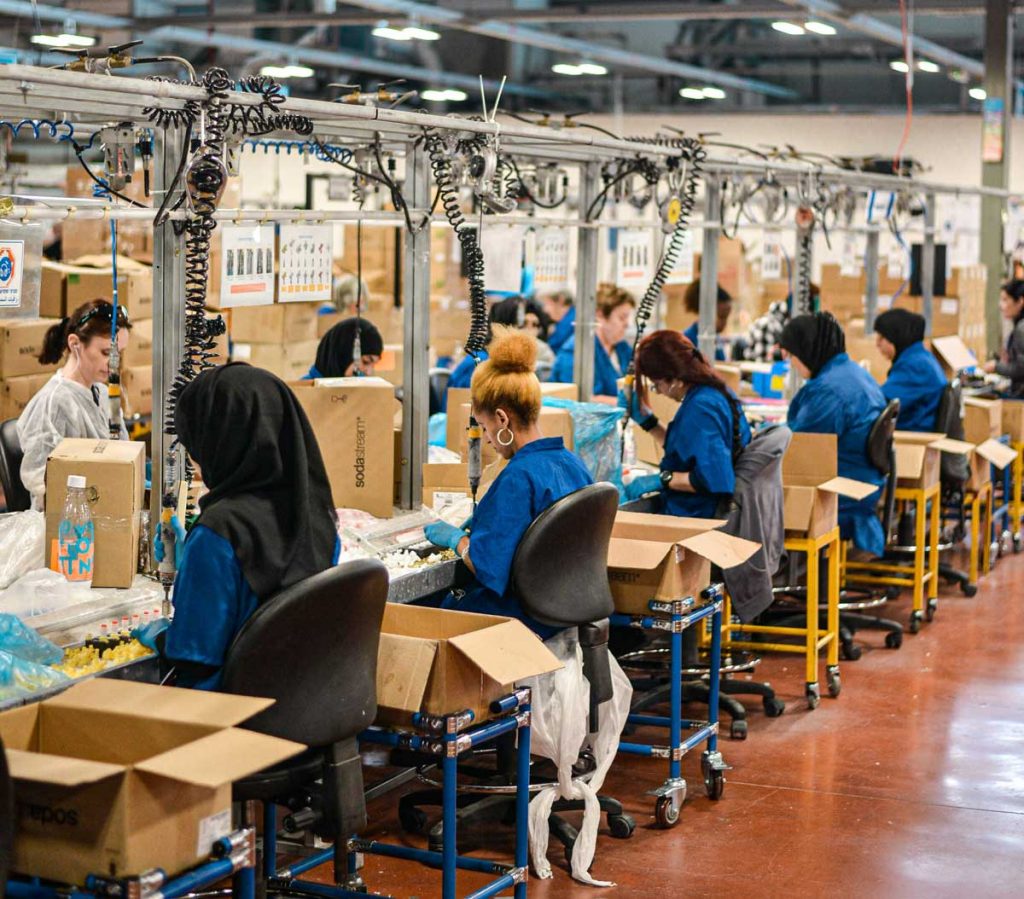 Understanding consumer guarantees
According to the Australian Competitor and Consumer Commission's (ACCC's) consumer guarantee guidelines, businesses must guarantee products and services they sell, hire or lease for:
under $100,000
over $100,000 that are normally bought for personal or household use.
If a business fails to deliver any of these guarantees, consumers have rights for:
repair, replacement or refund
cancelling a service
compensation for damages & loss.
Consumers are also protected by certain guarantees, such as:
Products must be of acceptable quality, that is:
safe, lasting, with no faults
look acceptable
do all the things someone would normally expect them to do.
Acceptable quality takes into account what would normally be expected for the type of product and cost.
Products must:
match descriptions made by the salesperson, on packaging and labels, and in promotions or advertising
match any demonstration model or sample you asked for
be fit for the purpose the business told you it would be fit for and for any purpose that you made known to the business before purchasing
come with full title and ownership
not carry any hidden debts or extra charges
come with undisturbed possession, so no one has a right to take the goods away or prevent you from using them
meet any extra promises made about performance, condition and quality, such as life time guarantees and money back offers
have spare parts and repair facilities available for a reasonable time after purchase unless you were told otherwise.
Services must:
be provided with acceptable care and skill or technical knowledge and taking all necessary steps to avoid loss and damage
be fit for the purpose or give the results that you and the business had agreed to
be delivered within a reasonable time when there is no agreed end date.
Consumer guarantees on products and services also apply to:
bundled products and services
gifts with proof of purchase
sale items
online products and services bought from Australian businesses
second-hand products from businesses, taking into account age and condition.
Whose fault is it if these guarantees are breached? The retailer, or manufacturer?
According to the ACCC's consumer guarantee guidelines, consumers must claim remedies from the retailer if the products do not meet any one or more of the consumer guarantees, with the exception of availability of spare parts and repair facilities.
The remedies that consumers seek from the retailer who sold the product include a repair, replacement, or refund and in some cases compensation for damages and loss.
The retailer can't refuse to help the consumer by sending them to the manufacturer or importer.
The consumer can claim a remedy directly from the manufacturer or importer if the goods do not meet one or more of the following consumer guarantees:
acceptable quality
matching description
any extra promises made about such things like performance, condition and quality
repairs and spare parts – the manufacturer is responsible for ensuring that spare parts and repair facilities (a place that can fix the consumer's goods) are available for a reasonable time after purchase unless the consumer was told otherwise. How long is 'reasonable' will depend on the type of product.
The consumer is entitled to recover costs from a manufacturer or importer, which include an amount for reduction in the product's value and in some cases compensation for damages or loss.
Please refer to ACCC's consumer guarantee guidelines for exceptions and further information.

Suppliers/retailers making claims against manufacturers
Understandably, consumers may not always know the difference between suppliers and manufacturers and as such make a claim against the supplier even if it was the manufacturer who breached the consumer guarantee.
According to an article by HWL Ebsworth Lawyers (when citing the Competition and Consumer Act 2010 (Cth) (ACL)), "Where a supplier is liable to a consumer for a breach of consumer guarantees, the supplier has a right of indemnity against the manufacturer to recover its losses provided that the consumer guarantee that has been breached is one of the following:14
acceptable quality15;
fitness for a disclosed purpose which the consumer made known to the manufacturer either directly or indirectly or indirectly thought the supplier or a person who any prior negotiations or arrangements in relation to the acquisition of the goods were conducted or made16; or
supply by description.17"
How do you know if you are truly a retailer or manufacturer?
As we referred to in our article, Do you import products? If so, this one little mistake could cost you - the difference between being a manufacturer and a supplier is not always clearcut.
Product Safety Australia, under The Australian Competition & Consumer Commission (ACCC), states here that a manufacturer may be a company that:
makes or assembles the goods
imports the goods (if the maker of the goods does not have an office in Australia)
uses its own brand name in relation to the goods
promotes itself to the public as the manufacturer of the goods
permits another person to promote the goods as having been manufactured by the company.
For example, if you import products from China and then sell them in Australia under your own brand, then it is possible that you are a manufacturer. It will be worthwhile to speak to a qualified business insurance broker to help you identify your role as a manufacturer or retailer in specific instances.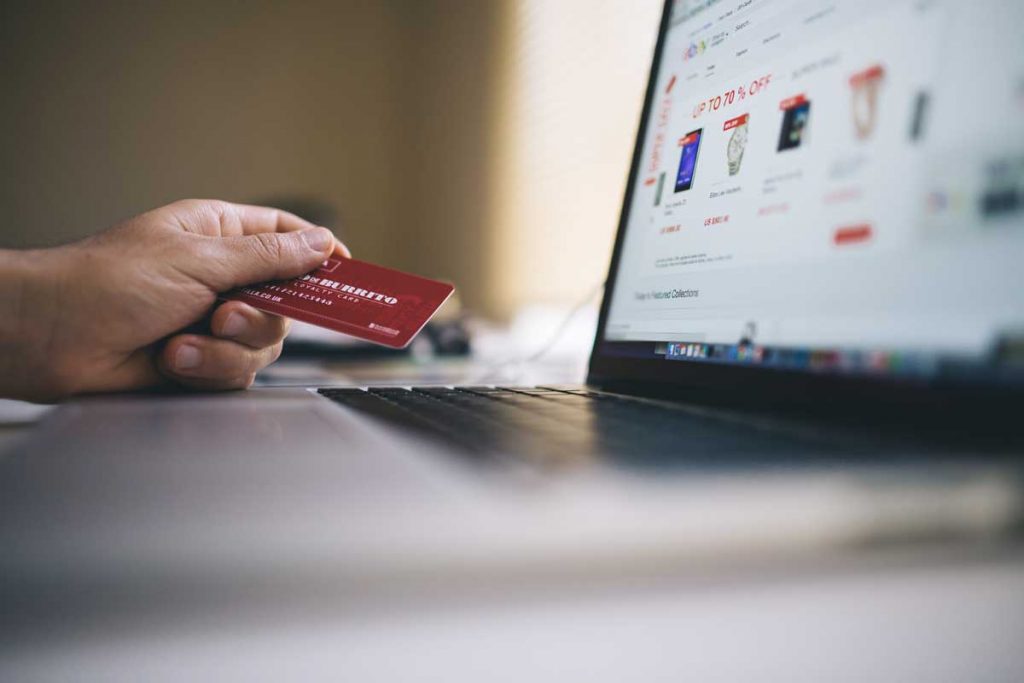 What does this mean from an insurance perspective?
Businesses must be aware of the rights their customers have - whether you are a manufacturer or retailer, it is important to understand what kinds of claims you may potentially face, and who may make a claim against you. As a manufacturer, you are not entirely immune to claims made by the end consumer or from retailers themselves; similarly, as a retailer, be aware of consumer guarantees and understand that in certain cases, you may also be identified as a manufacturer.
What types of insurance should you obtain? If you are a manufacturer, the must-have insurance for manufacturers is Product Liability Insurance. Product Liability Insurance protects your business for claims made against you that arise from a product you sell, supply or manufacture. This form of liability insurance is provided under a General Liability Insurance policy which will include cover for both Public and Product Liability Insurance. This, of course, depends on your specific kind of business.
Similarly, the type of insurance you should obtain if you are a supplier or retailer depends on the exact nature of your business. Public Liability Insurance provides you protection for claims made against you in the course of running your business, such as cover for personal injury and property damage claims which are brought by members of the public, customers and other external parties. Product Liability Insurance may also be a practical form of protection for retailers that sell products. If you run an online retailer, Cyber Insurance can also provide protection against the financial consequences of cyber attacks, malware, loss of data and more.This being said, understanding consumer guarantees, as well as the differences between being a retailer and manufacturer brings with it an array of complexities we cannot fully cover in this article. We suggest you talk to an experienced business insurance broker (like us!) to see what approach you should pursue with your own business.
---
Important Disclaimer - Crucial Insurance and Risk Advisors Pty Ltd ABN 93 166 630 511. This article provides information rather than financial product or other advice. The content of this article, including any information contained on it, has been prepared without taking into account your objectives, financial situation or needs. You should consider the appropriateness of the information, taking these matters into account, before you act on any information. In particular, you should review the product disclosure statement for any product that the information relates to it before acquiring the product.
Information is current as at the date articles are written as specified within them but is subject to change. Crucial Insurance, its subsidiaries and its associates make no representation as to the accuracy or completeness of the information. All information is subject to copyright and may not be reproduced without the prior written consent of Crucial Insurance.
This article originally appeared on Crucial Insights and has been published here with permission.
Advisr does not provide advice and does not hold a financial service license (AFSL). All information above has been provided by Tony Venning.
Like what you're reading? Subscribe to our top stories.
Follow us on LinkedIn, Facebook, and Twitter.