Injuries or damages caused by subcontractors: can you be held liable?
Subcontractors are vital to many Australian organisations. Rather than having to invest in more permanent employment solutions, contractors are able to work with subcontractors or third party professionals for both short and long term tasks to help maintain the flow of their businesses.
For example:
A company may hire a business consultancy firm - this consulting firm may in turn employ a subcontractor to help them with their sales advisory services.
A property developer may engage in a home renovation agency, which in turn will engage in electrical, plumbing and kitchen specialists.
A food retailer may hire refrigerated transport specialists, who in turn will engage in subcontractors to help drive their vehicles.
Although engaging with subcontractors can be an important part of one's business, it's important to be aware of risks you may or may not be getting into.
Are subcontractors covered by my insurance?
One common question asked by contractors is whether or not their insurance covers subcontractors. After all, you wouldn't want an accident or injury caused by a subcontractor to bring about disastrous financial consequences to your company.
But before we answer this question, you need to understand the difference between a 'subcontractor' and an 'independent third party'.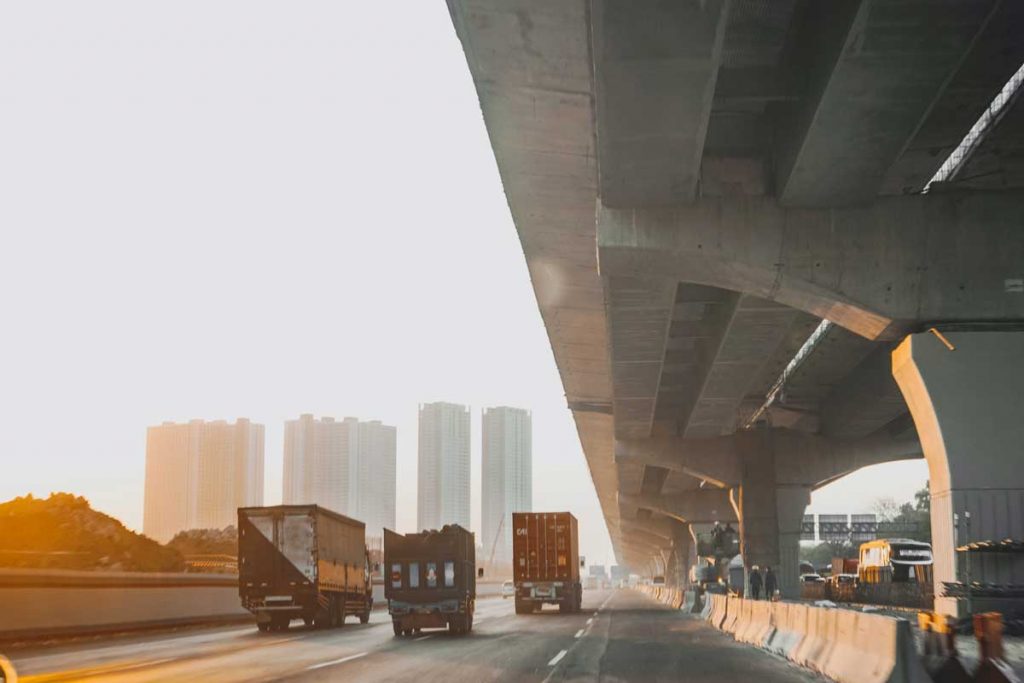 Difference between subcontractors and independent third party providers
Subcontractors
Let's look at the above example of the business consultancy firm. Let's say this business consultancy firm is a contractor that provides a suite of business advisory services such as sales training and management, marketing and data analysis. This consultancy has employees, who on a full time basis, provides sales training to its clients. Due to an increase in demand, this company then had to utilise external sales specialists to provide advisory to their clients.
Because these external sales specialists are providing advisory services on behalf of the consultancy firm (and to the consultancy firm's clients), you can say that these sales specialists are 'true' subcontractors. As a result, this consultancy firm is liable for the works of these particular subcontractors, and should thus inform their Public Liability Insurance provider of their work.
Independent third parties
Let's once again use one of the above examples - this time, let's look at the home renovation agency. Let's say this home renovation agency specialises in a number of home renovation services such as kitchen renovations, floor renovations and paint renovations. As their business grew, they had to pay an external bookkeeper to help with their accounts payables.
Because the bookkeeper operates under its own entity, has its own insurance and doesn't provide home renovations, it can be classified as an independent third party. As a result, they don't in this case need to be declared to the insurer.
Why should this information matter to you?
If the subcontractor causes injuries or damages to third parties or your own business, claims may be made against you and not the subcontractor
If a subcontractor is injured on your premises and is not covered by an appropriate workers' compensation policy, you may be liable
How to lessen your risk
Firstly, we advise speaking to a qualified business insurance broker for tailored recommendations specific to your business. Every business is unique and what may be beneficial to one business could be irrelevant to another. Another reason to reach out to a broker is if the dynamics of your business has changed - if you are engaging in new subcontractors that you haven't informed your insurer about, now is the time to update your insurer before it's too late.
As a guiding principle, we recommend keeping the above risks in mind when engaging with subcontractors. The many benefits of paying for a subcontractor must be weighed with the potential risks. As a solution to this, many companies require that subcontractors provide evidence of insurance; further, most insurers will require you to provide evidence that your subcontractors have relevant liability policies in place.
Important Disclaimer - Crucial Insurance and Risk Advisors Pty Ltd ABN 93 166 630 511. This article provides information rather than financial product or other advice. The content of this article, including any information contained on it, has been prepared without taking into account your objectives, financial situation or needs. You should consider the appropriateness of the information, taking these matters into account, before you act on any information. In particular, you should review the product disclosure statement for any product that the information relates to it before acquiring the product.
Information is current as at the date articles are written as specified within them but is subject to change. Crucial Insurance, its subsidiaries and its associates make no representation as to the accuracy or completeness of the information. All information is subject to copyright and may not be reproduced without the prior written consent of Crucial Insurance.
This article originally appeared on Crucial Insights and has been published here with permission.
Advisr does not provide advice and does not hold a financial service license (AFSL). All information above has been provided by Tony Venning.
Like what you're reading? Subscribe to our top stories.
Follow us on LinkedIn, Facebook, and Twitter.