Insurance Events Australia 2021
We've listed all the key Insurance events, awards and conferences in Australia in 2021 to help you stay up to speed with industry trends and networking. Be sure to add them to your calendar and register.
Add your event - connect today
Date 02 March 2021
Location North Sydney, Australia (Virtual Conference)
Overview This year's conference with the theme "Building Continuity & Resiliency" will focus on the industry's resiliency and recovery as we emerge out of the pandemic.
Date 04 March 2021
Location Fishburners
Overview First in-person event of 2021 to challenge your thinking, explore Insurtech's new playing field and learn about the opportunities for capital and strategic investment.

Date 11 March 2021
Location The W, 81 North Quay Brisbane, QLD
Overview Jodie Purves, formely Fields, Queensland's First Captain of the Australian Women's Cricket Team
Date 28-30 April 2021
Location Darwin. Australia
Overview This year marks the 10th anniversary of the founding fishing tour, where the true catch of the day was the seeding of this industry event. An idea the industry took to 'hook, line and sinker' and ten years on, the conference has grown to become the premier insurance education event in the Northern Territory.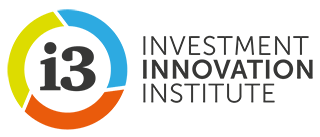 Date 16 June 2021
Location Sydney, Australia
Overview Insurance Investment Forum will feature areas like How insurers cope with crises at a time when a fixed income provides little protection, Can a more dynamic asset allocation process provide an answer, How can we optimize our capital charge budget, and Has climate risks come to dominate risk management thinking in the wake of the Australian bushfires.
Date 16 June 2021
Location Sydney, Australia
Overview The 20th Annual Health Insurance Summit will feature a balance of perspectives discussing the future of the private health insurance landscape whilst considering the complexity of the nation's healthcare system and the impact of COVID19.
Date 16-17 June 2021
Location Singapore
Overview The Future of Insurance is Here. Access to virtual networking opportunities including chat and meeting rooms. Access to view live broadcast sessions and on-demand content.
Women in Australia
Date 05 Aug 2021
Location TBA
Overview Women in Insurance Australia will continue to unite insurance professionals to discuss the timeliest issues facing women in the profession today, featuring expert speakers across numerous presentations and panel sessions
Date 17 Aug 2021
Location Sydney, Australia (Online Digital Conference)
Overview Group Insurance Summit is the largest annual forum exploring the insurance trends affecting industry super funds. This event covers innovation in product design and the claims experience. The conference also delves into the issues at the frontline of insurance, such as the intervention programs and treatments for addressing mental health and promoting wellness.
Date 09 Sept 2021
Location Doltone House Hyde Park
Overview This event will uncover how the industry can reinforce and prepare their technological infrastructure for a world of exponential change, disruption, and complexity as we move into a post-crisis economy.
Date 11-12 Oct 2021
Location The Star Gold Coast, Gold Coast, Australia
Overview Brokers from all areas come together, regardless of cluster group allegiances, brokerage size and reach, and age of delegates. Whether you're an account manager, principal or young professional, you'll have the opportunity to listen, learn, share and discuss, celebrate and (at night) relax with your industry colleagues and NIBA's key partners and supporters.
Date 20-22 Oct 2021
Location Doltone House - Jones Bay Wharf, Sydney, Australia
Overview The Australian Insurance Law Association National Conference will provide the attendees with knowledge about Global trends in risk and regulation, the changing liability landscape for design and building professionals and business interruption from COVID.
Insurance Business Awards Australia
Date 12 Nov 2021
Location Virtual Event
Overview The Insurance Business Awards define excellence in the insurance profession, recognising leading companies and individuals for their outstanding achievements over the past 12 months
General Advice Warning: This advice is general and does not take into account your objectives, financial situation or needs. You should consider whether the advice is appropriate for you and your personal circumstances. Before you make any decision about whether to acquire a certain product, you should obtain and read the relevant product disclosure statement.
Andy Jamieson ABN : 17613588266
Advisr does not provide advice and does not hold a financial service license (AFSL). All information above has been provided by Andy Jamieson.
Like what you're reading? Subscribe to our top stories.
Follow us on LinkedIn, Facebook, and Twitter.